First and foremost, Tanya focusses on her furry charges. Litter is cleaned, floors are washed and food and water are replenished.  One of her major jobs, also, is turning our cats into stars.  Her camera may capture an image but her skill captures a soul.  Hopefully, out in cyberspace, another human soul will make a connection.
Little Newton, a recent arrival, achieved stardom this afternoon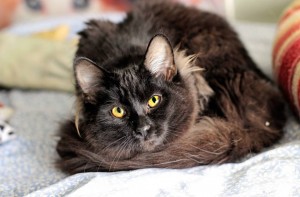 Good  stuff, Tanya!!!