An update from "Mr. Bates":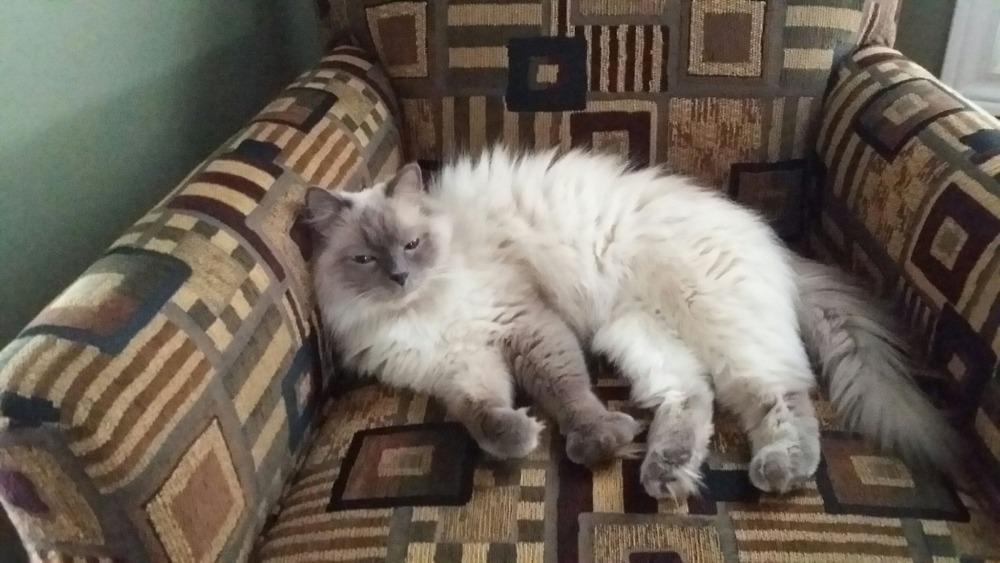 Mr. Bates here. I just thought I would send you an email to let you know that I am adjusting to my new home rather quickly. I have had my knots removed , a bath and a good brushing. I have to say I look and feel better already. I am eating and drinking well. I love my new owners and they are showing me lots of love. I am going to the litter box regularly and I am not stressed at all. Would you be so kind as to swat at a few cats there for me so they don't miss me too much.
Take care,
~ Mr Bates and my owners, Jerry and Keira
——–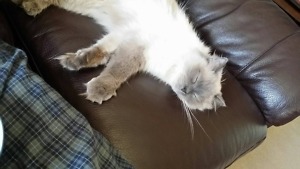 Another update from Mr. Bates:
I really can't believe how fast mr bates adapted to his new home. Almost immediately. He seems very happy and I just love him so much. He is quite the character. He seems to enjoy waking me up at night while he rip tears around the house at 100mph. He is eating great and drinking well. He basically has no stress and loves to play and be loved. I pick him up and hug him a lot and he seems to be quite comfortable. His is great around new people as well. Everyone who has met him just loves him. I am so grateful he came into our lives.