Cats of the Month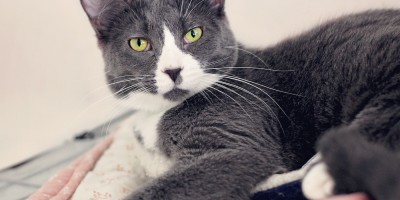 Diesel
A lively, full of adventure, curious, playful, fun-loving and snuggly sweet heart. Diesel is a little shy to start, but if approached slowly quickly warms into a bundle of love and affection!
Learn More About This Pet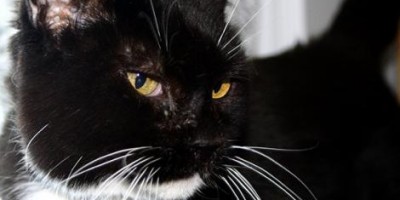 Sydney
We are looking for a forever home for Sydney – a pretty black and white cat with white feet and a tiny white tip on her tail and those beautiful white whiskers.
Learn More About This Pet
Latest Posts
Who couldn't use some super charged love in their life? For Socks' adoption information, click here.
Read More »
 When 1 unneutered tom and 1 unspayed queen produce a kindle of kittens of course! ThIs is Shadow. And this is Ruby. And this is their kindle. Aren't they sweet? These lucky kittens were born inside, and have all the resources of NTCR behind them to ensure […]
Read More »
This is a story about a pretty brown tabby we call Coco. Isn't she lovely? But she's not just a pretty face. Coco is what they call a "Hemingway cat". She is a polydactyl, with six toes instead of five on each of her front feet. And oh my goodness, the cuteness factor! […]
Read More »