Help save the NTCR.
NTCR was established by Donna Cox, whose goal was to take vulnerable cats off the street and bring them into a secure environment, where they could live in complete safety until they find their permanent home.
Today, approximately 150 cats live at the shelter, away from the horrors of the street and the harsh lives they previously led. Over the years, more than 2500 cats have benefitted from the services of NTCR and are now living the lives they deserve as part of a loving family. However, the future of our shelter cats (and others like them who still need to be rescued from the streets) relies on your continuous support.
We're On the Move!
"Gray skies are going to clear up, put on a happy face." Just like the lyrics of that old song, NTCR is now meowing "bye-bye blues" and purring "good day, sunshine."
Due to the far-reaching effects of the pandemic, animal rescue nonprofit organizations like ours have barely survived. We were unable to hold any fundraising events and donations were, understandably, down because of everyone's own, uncertain financial futures. AND, as many of you may know, we received the devastating news that we could no longer operate out of our current location.
Thankfully, our awesome volunteers and supporters stepped up to lend a hand, opening their homes to our kittens and cats and, ultimately, saving their lives. Through all of this, we continued to search for a suitable, but most importantly, permanent location for our shelter.
And that day has finally arrived!
North Toronto Cat Rescue is overjoyed to announce our imminent move to our own fur-ever home.
Our immediate challenge, however, is fundraising. We are setting a base goal of $50,000 to help us cover the costs associated, not only with the move, but with our ongoing veterinary bills and all the many, daily expenses involved in running a shelter like ours.
Your generosity and support have always been a blessing to us and to our feline family. But never was that generosity and support needed more than now @ https://www.canadahelps.org/en/dn/m/71373/ Please include your name and contact information because when we've reached our goal, a random donor's name will be chosen and an extraordinary feline-friendly gift basket will be awarded to the lucky winner.
We look forward to seeing all of you again once we are happily ensconced in our new home. For over the 33 years, more than 4,000 cats have benefited from the services of NTCR, and are now living the lives they deserve as part of a loving family. These cats found hope and a permanent home after having experienced varying degrees of hardship in the hostile street environment or in the hands of uncaring owners. Approximately 150 cats are still living with us today, away from the horrors of the street and the harsh lives they previously led.
Ongoing costs
NTCR is run entirely by volunteers and operates purely on donations and the generosity of its supporters. Our intake policy is non-discriminatory, and cats come to the shelter from all over the GTA and even as far as Quebec. If the need is there, NTCR will do all that they can to respond and rescue any cat. Every life is precious.
We need donations to raise $45,000 to cover rent and moving costs that have greatly impacted our operating budget.
At NTCR, we will continue to go the extra mile for our feline friends and never give up – please help us keep our mission alive.
Without this money, NTCR will fail to exist and this is just not an option. With your help, NTCR will continue to offer security for its current cats and any new cats that come through its doors. No donation is too small, and you can be assured that every single dollar raised will go towards providing essential shelter and support for the cats.
Every donation is gratefully accepted
You can also help us to help them by bringing cats out of the cold, treating their injuries and ailments, giving them shelter for the duration they need to recover, heal and regain their faith in humans.
In winter, your donation can help cover the costs of heating, thus truly keeping our kitties out of the cold.
Running a shelter is a financial challenge in every way; there are numerous ways your contribution can benefit its feline residents.
Your dollars can go towards the spay/neuter program which is crucial to reducing the numbers of strays living horrendous lives on the streets.
$2.00 a day would cover the cost of food for one colony cat for one day.
All shelter workers are strictly volunteers. None of our volunteers are paid. In fact, in most cases, our volunteers are donors too!
We are a registered charity and can provide receipts for income tax purposes.
We would be honored to accept donations in memory of pets who have passed away.
Donations can be made quickly and securely online via any of these channels:

(You can use your credit or debit card to make payments to PayPal without an account)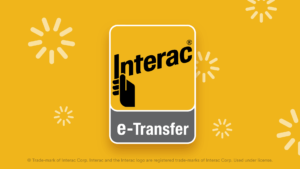 (E-transfer your donation to Donna@northtorontocatrescue.com)





OR send a cheque or money order to:
North Toronto Cat Rescue
28 John Stiver Crescent
Markham, Ontario
L3R 9A8
This is not the shelter location – it is a mailing address only.
North Toronto Cat Rescue is a Registered Canadian Charity: Tax Receipts Provided (Number 83607 9673 RR0001)