NTCR – Scotiabank Charity Race – Run & Donate – Updates (July 1, 2019)
🏃‍♂️
Scotiabank Toronto Waterfront Marathon – October 20th, 2019 – 42K | 21K | 5K
🏃‍♀️
Join TEAM NTCR to walk or run for North Toronto Cat Rescue (NTCR).
Steps to
register & join our team @ this link:

http://bit.ly/JoinNTCR
Looking forward to seeing you at the event on October 20th, 2019.

🐈

🐾

❤️

😸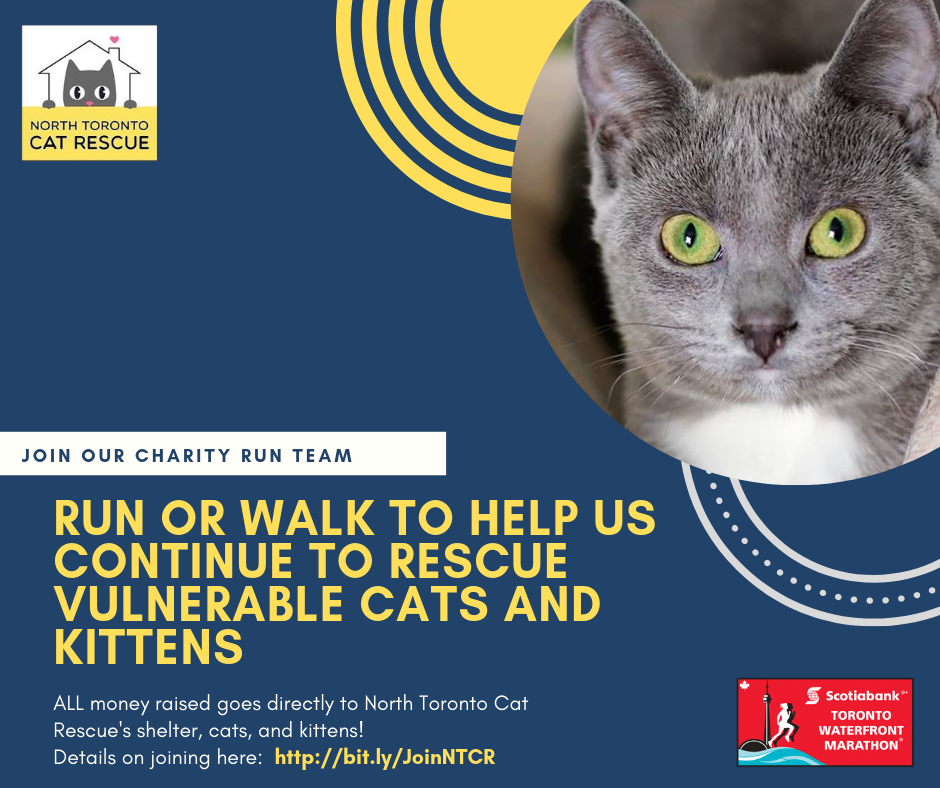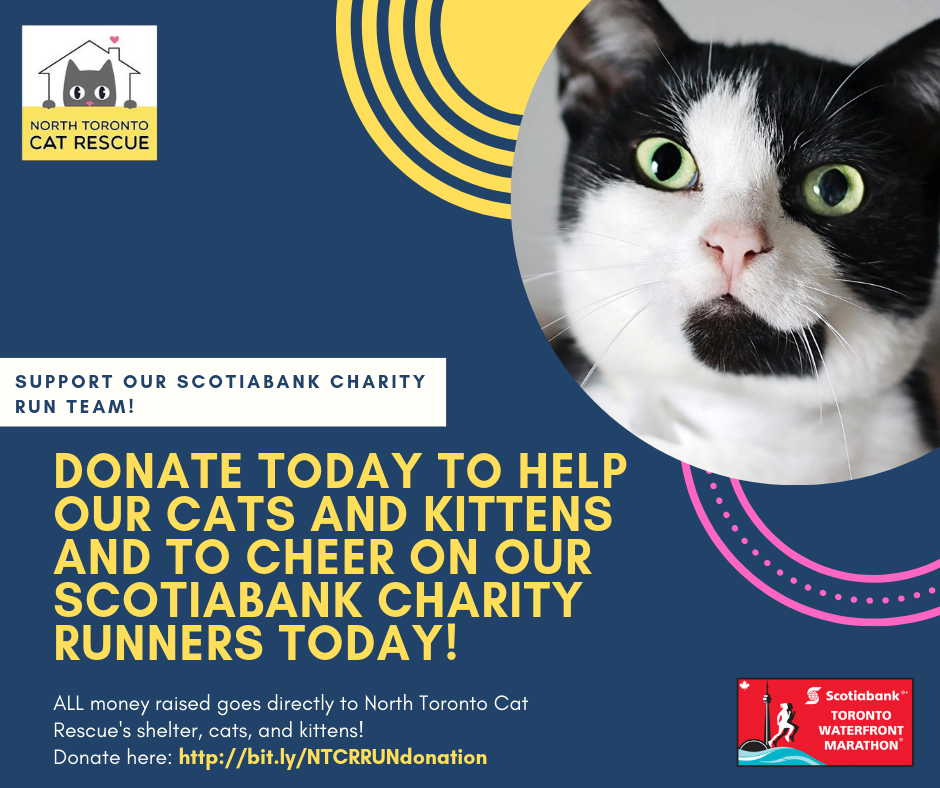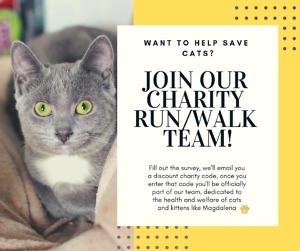 Why should YOU join our Scotiabank Charity Run team?
Simple: by joining the team, fundraising, and raising awareness for our shelter you'll be directly helping each and every cat and kitten at NTCR.
DON'T register yet, and we'll be in touch via email with the special charity code that will give you a discount on registration! Note: race prices will increase after JUNE 5! So fill out the survey now, so we can get you that code and you can get in for the best price!!!

Did you know? NTCR is the ONLY non-kill shelter in the GTA?
Saving lives is what we do, but we can't do it without your support.
This year, NTCR is looking to fundraise and we need your help.
One amazing way to raise money for charities in the GTA is the Scotiabank Charity Challenge in October – participants can run, walk, or jog and fundraise on behalf of their charity of choice.
We hope you'll choose us.
Every dollar fundraised goes directly towards the care of our cats and kittens.
If you, your friends, your family, your coworkers, or anyone you know might be interested, please let us know! We are hoping for a commitment of at least 20 runners to pursue this opportunity.
The race is on Sunday, October 20th, 2019 so there is tons of time to recruit, fundraise, and prepare!
If you are interested in joining us, please fill out the following form as we hope to get a sense of potential participation before we dive into this fundraising opportunity –
THANK YOU, from NTCR, our cats, and our kittens!
More details on the race: