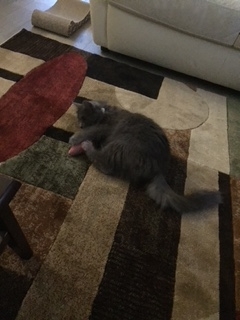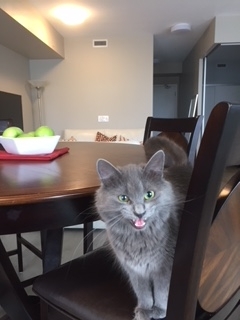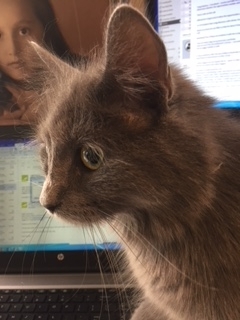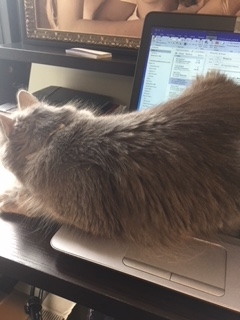 Hi Donna,
Just wanted you to know that Truffles seems really happy in her new home!
She hid under the bed for the first few hours, but now she follows me around and meows at me for attention. She's very vocal! She has definitely decided that she likes to be petted.
This morning she decided to "help" me work 🙂
I'll send more updates soon, but I'd say the first 24 hours is a huge success!
Warm regards,
Tami