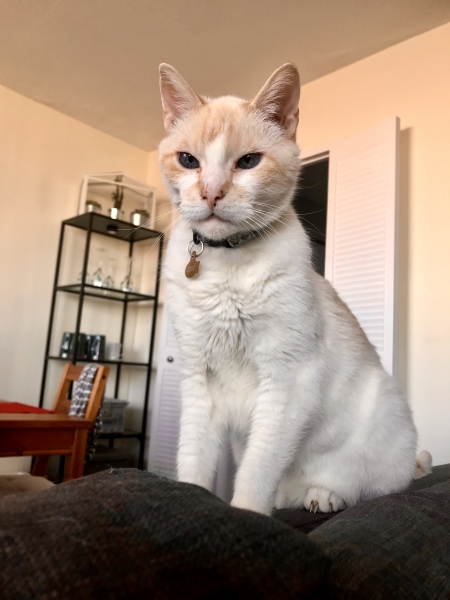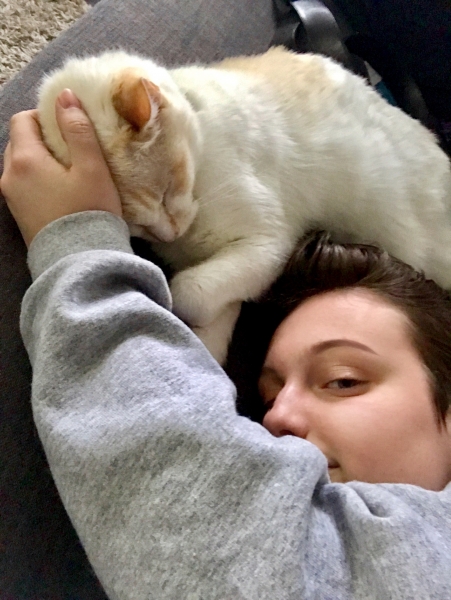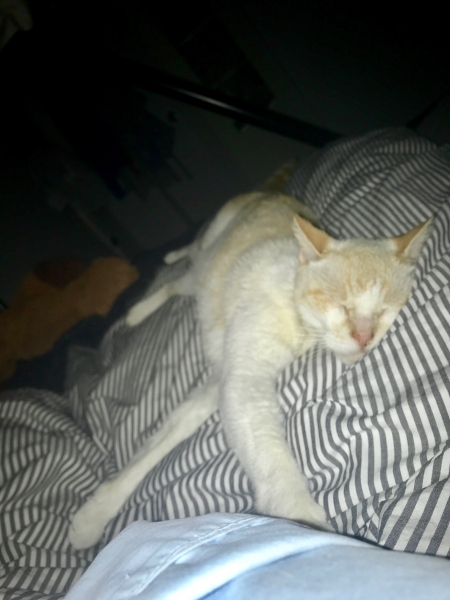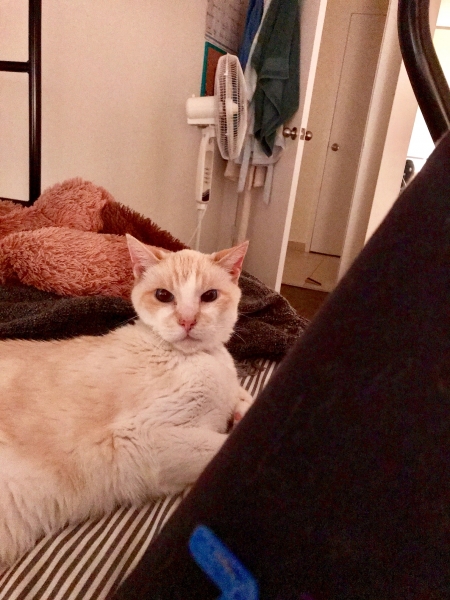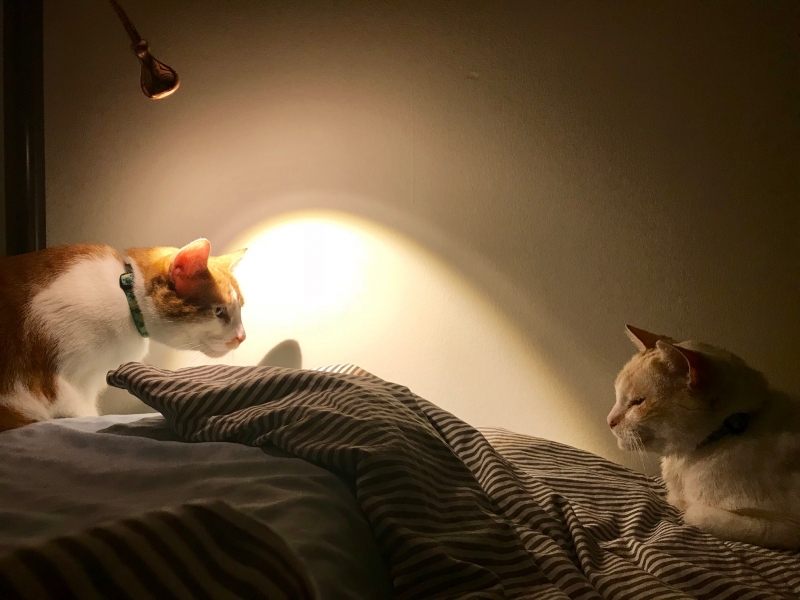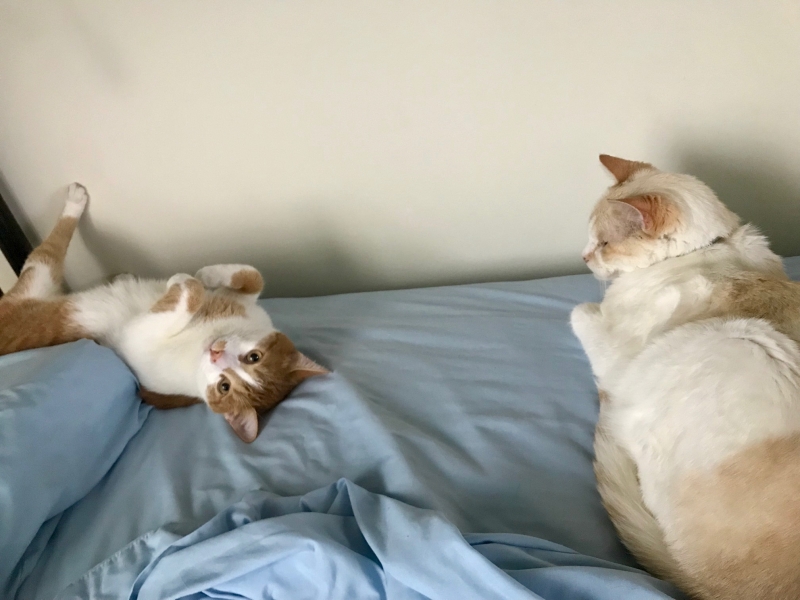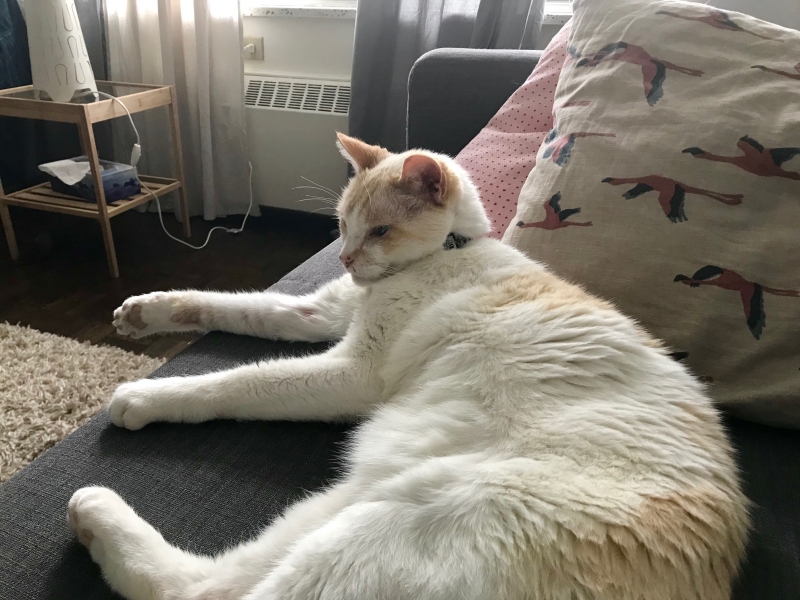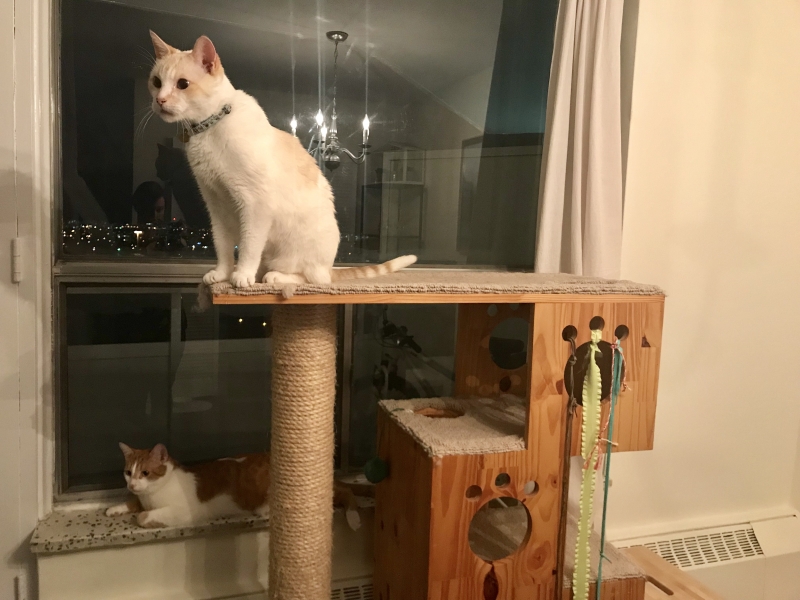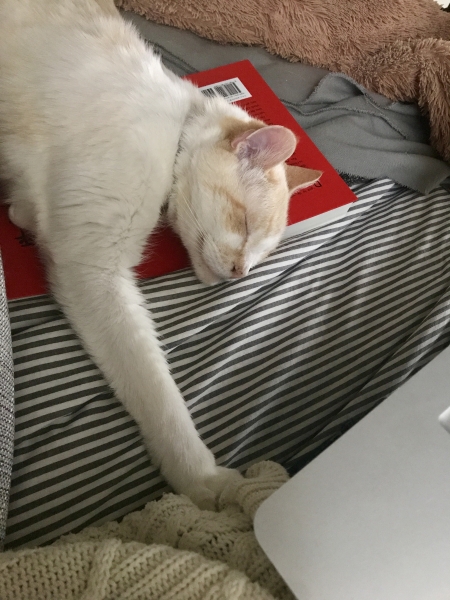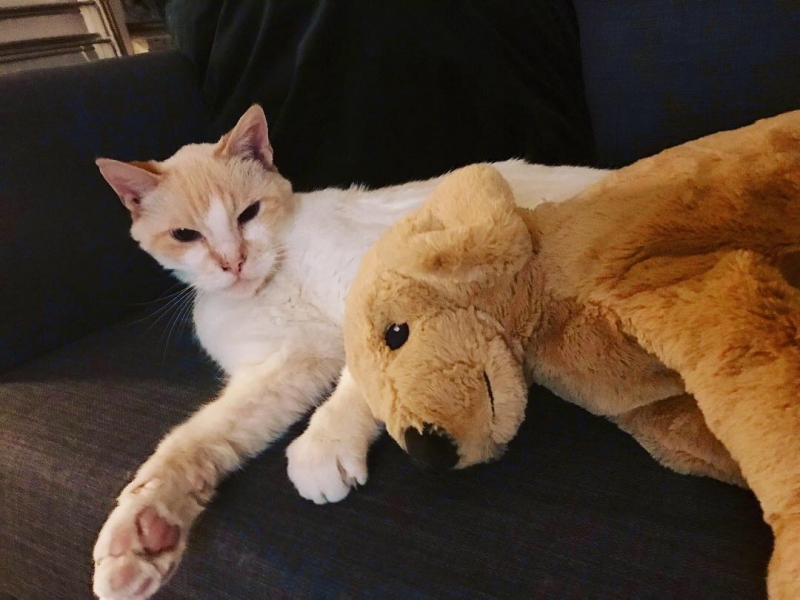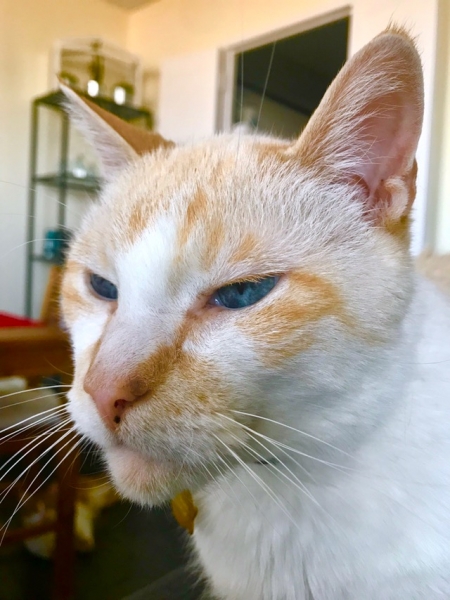 ---
December 17, 2018
Hi Donna,
Merry Christmas!
Just thought I'd give you a holiday update on the lovely Benson. Three words: lovey, playful, and perfect. He's settled in so nicely and has become quite the explorer. I usually come home and find him on the cat tree or looking out the window, but he's always quick to jump up next to me on the couch or on my bed. Every night, he sleeps on the pillow next to mine. He loves his cat brother, Oliver, and is a very chatty boy (he's got quite the loud meow!) He really is a perfect boy.
Lots of love this holiday season,
Kristen, Oliver, and Benson.
---
November 8, 2018
Hi Donna!
It's been one week since I adopted Benson, and I just wanted to let you know that he's doing super well! He and my Oliver are getting along good, and Benson has already picked out his favourite lounging spots. By far, his favourite place to be is on my bed, especially when I'm there. He does little head bunts when he wants attention, rolls over for me to pet his belly, and even gives kisses. He's discovered his big voice and "screams" at me to let me know he wants breakfast! He's a funny and loving boy and I'm so happy to be his forever mum.
---